Paris, Francia
Foro Mundial contra el Racismo y la Discriminación
Identidad visual, motion graphics y elementos de comunicación para el primer Foro Mundial Contra el Racismo y la Discriminación organizado por UNESCO.
Paris, France
Global Forum Against Racism and Discrimination
Visual identity, motion graphics, and communication elements for the Forum Against Racism and Discrimination organised by UNESCO.
Paris, France
Forum mondial contre le racisme et la discrimination
Identité visuelle, motion graphics et éléments de communication pour le premier Forum mondial contre le racisme et la discrimination organisé par l'UNESCO.
Mensaje universal
Debido a la pandemia derivada del COVID-19 el primer foro se presentó en formato digital a través de los canales oficiales de la comunicación de UNESCO, en los 6 idiomas oficiales. El evento compuesto por cuatro paneles reunió a representantes de diversos países, expertos, comunidades de ONG, fundaciones y medios de comunicación. Así los elementos de comunicación tenían que ser versátiles y universales pero ante todo alineados con el mensaje principal: todos contra el racismo.
Universal message
The four panels event brought together representatives from various countries, experts, NGO communities, foundations, and the media; however, due to the pandemic derived from COVID-19, the first forum was published only through UNESCO's official communication channels, in the six official languages. Therefore, the communication elements have to be versatile and universal but above all aligned with the main message: everyone against racism.
Message universel
En raison de la pandémie résultant du COVID-19, le premier forum fut présenté en format numérique à travers les canaux de communication officiels de l'UNESCO, dans les 6 langues officielles. L'événement en quatre panels a rassemblé des représentants de différents pays, des experts, des communautés d'ONG, des fondations et des médias. Les éléments de communication devaient donc être polyvalents et universels, mais surtout alignés sur le message principal : tous contre le racisme.
Los personajes diseñados para esta identidad visual celebran la diversidad y evitan estereotipos físicos para formar un lenguaje diverso y fortalecer las comunidades urbanas inclusivas. Es un diseño colorido, fresco pero no infantil.
The characters designed for this visual identity celebrate diversity and avoid physical stereotypes in order to form a diverse language and strengthen the inclusive urban communities. It is a colourful, fresh but in any case a childish design.
Les personnages conçus pour cette identité visuelle célèbrent la diversité et évitent les stéréotypes physiques pour former un langage pluriel et renforcer les communautés urbaines inclusives. Il s'agit d'un design coloré, frais mais pas enfantin.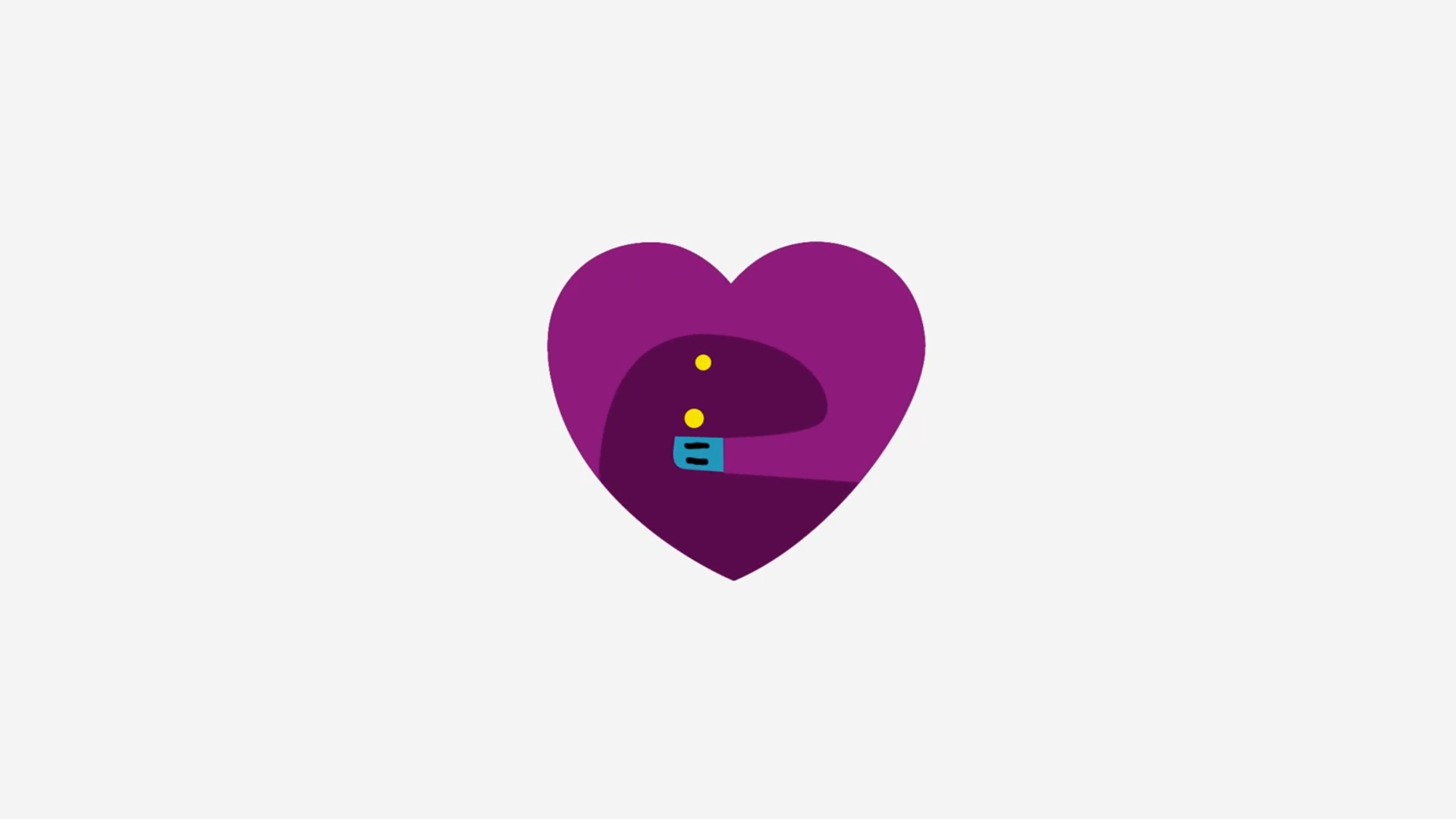 Comunicación después
de pandemia
A lo largo del proyecto se ha diseñado un amplio abanico de aplicaciones dedicadas por un lado al streaming del evento y por otro lado su promoción y documentación posterior, con el fin de fortalecer la comunidad. Así, se desarrollaron los fondos de escena y de las video llamadas, una serie de animaciones de introducción para cada panel, amplio y dinámico material para redes sociales y los videos de resumen del foro.
Communication after pandemic
Throughout the project, a wide range of applications have been designed. On the one hand, there were the digital elements used for the streaming of the event and on the other hand, there were those materials dedicated to its promotion and documentation. The backgrounds for the scene and the video calls, a series of introductory animations for each panel, extensive and dynamic material for social networks, and the summary videos of the forum were developed in order to strengthen the community.
Communication post-pandémique
Tout au long du projet, une large gamme d'applications a été conçue, dédiée d'une part à la diffusion de l'événement et d'autre part à sa promotion et à sa documentation ultérieure, afin de renforcer la communauté. Ainsi, ont été développés les arrière-plans de la scène et des appels vidéo, une série d'animations d'introduction pour chaque panel, un matériel étendu et dynamique pour les réseaux sociaux et les vidéos de synthèse du forum.
Fotografía: © Abracadabra / © Fabrice Gentile
Photography: © Abracadabra / © Fabrice Gentile
Photographie: © Abracadabra / © Fabrice Gentile