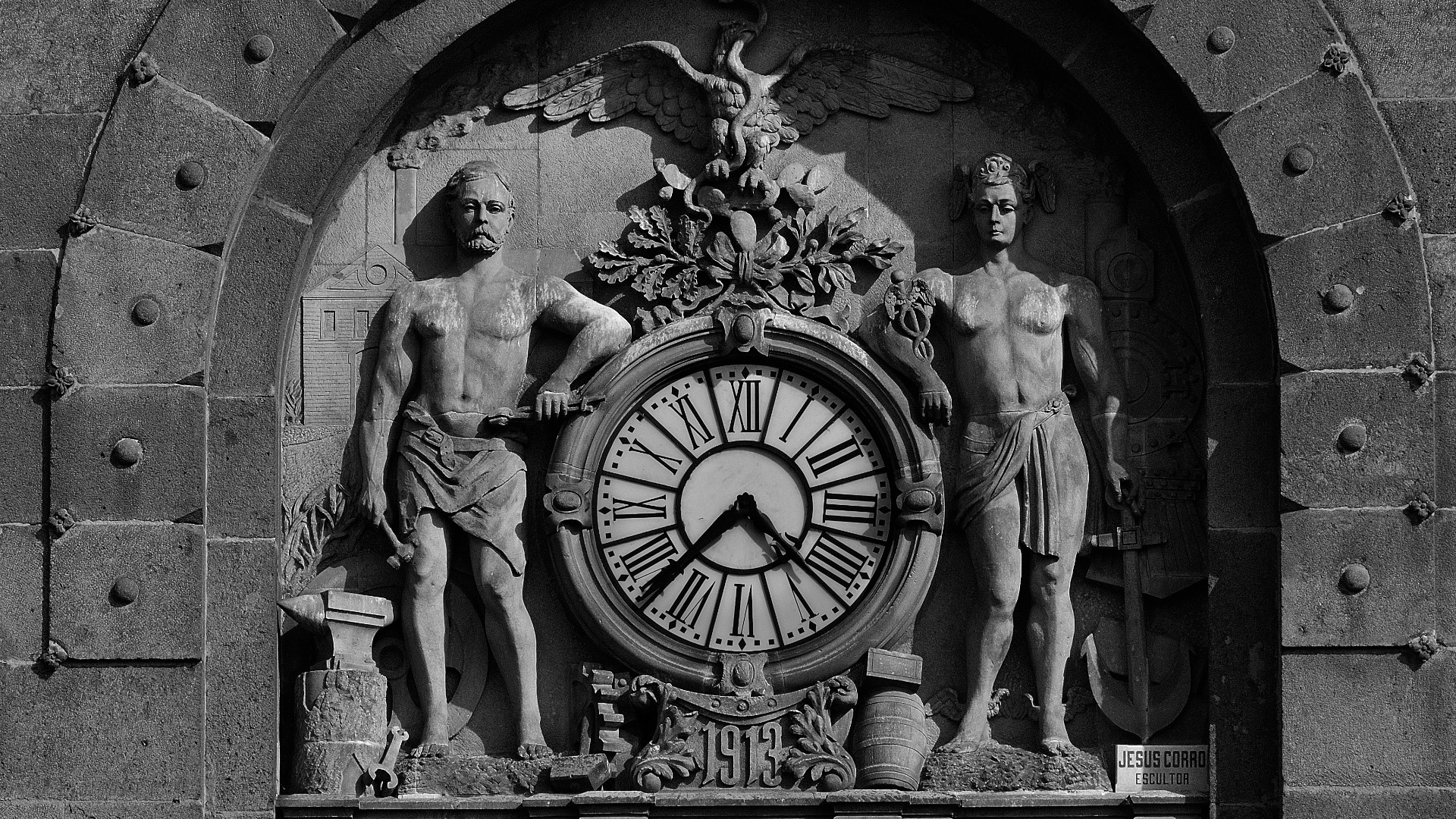 Puebla, México
30 Años de Puebla, Ciudad Patrimonio
Identidad visual y libro conmemorativo que celebran el 30 aniversario como Patrimonio Mundial por la UNESCO.
Puebla, Mexico
30th Anniversary of Puebla UNESCO World Heritage
Visual identity and editorial design to celebrate the 30th anniversary as World Heritage by UNESCO.
Puebla, Mexique
Les 30 ans de Puebla comme ville patrimoniale
Identité visuelle et livre commémoratif célébrant le 30ᵉ anniversaire du classement au patrimoine mondial de l'UNESCO.
La ciudad celebra su corazón
Puebla es reconocida desde hace más de 30 años como Patrimonio Mundial por la UNESCO, siendo uno de los 5 centros históricos en México que han recibido este nombramiento. El reto de este proyecto era fortalecer el compromiso de la ciudad por preservar el patrimonio tangible, representado en un emblema que simboliza el espíritu de la ciudad.
The celebration of the
heart of the city
Puebla city centre has been recognized for over 30 years as World Heritage by UNESCO, being one of the five historical centres in Mexico that have been recognized with this designation. The challenge of this project was to reinforce the compromise of the city by preserving the tangible heritage, represented in an emblem that symbolises the city's spirit.
La ville célèbre
son cœur
Puebla est reconnue depuis plus de 30 ans comme site du patrimoine mondial par l'UNESCO, faisant ainsi partie des 5 centres historiques du Mexique à avoir reçu cette distinction. Le défi de ce projet fut de renforcer l'engagement de la ville à préserver le patrimoine matériel, représenté par un emblème qui symbolise l'esprit de la ville.
El centro es el corazón de Puebla, el lugar que le da vida y hace latir a la ciudad. Esta metáfora formó la base de la identidad que celebra este acontecimiento. El corazón está formado por las dos iniciales de Puebla y la de patrimonio, formando un moño de festejo y coronado con tres diamantes que reflejan las tres décadas.
The centre is the heart of Puebla, it is vivid and full of life. The visual identity is built around that metaphor and is designed to promote the anniversary events. The heart is constructed with the two letters "P", that stands for Puebla and for the patrimony. It also has a celebration bow and is crowned with three diamonds that represent the three decades.
Le centre est le cœur de Puebla, le lieu qui donne vie et fait battre la ville. Cette métaphore est à la base de l'identité qui commémore cet événement. Le cœur est formé par les deux initiales de Puebla et celle de patrimoine, formant un ruban de célébration et couronné de trois diamants représentant les trois décennies.
Adornando la ciudad
Las fachadas y colores que se pueden observar al recorrer el centro histórico de la ciudad sirvieron de inspiración para crear los carteles, invitaciones, pines, banners y pendones que adornaron la Ciudad de Puebla durante su aniversario.
Decorating the city
The facades and colours that can be seen when walking by the historical centre of the city, inspired the posters, invitations, pins, and banners that appeared in the city of Puebla during the anniversary.
Décorer la ville
Les façades et les couleurs que l'on peut voir en se promenant dans le centre historique de la ville ont servi d'inspiration pour créer les affiches, les invitations, les badges, les banderoles et les bannières qui ont orné la ville de Puebla à l'occasion de son anniversaire.
Un recuerdo que perdura
El aniversario quedó plasmado en un libro conmemorativo en donde se mostraron las tres décadas de recuperación del centro de la ciudad. Al ser una pieza coleccionable, se adornó con acabados metálicos, tanto en la portada como en los interiores.
A lasting memory
The anniversary was captured in a commemorative book where three decades of the recovery of the city were shown. As a collectible piece, it was adorned with metallic finishes, both on the cover and interiors.
Un souvenir qui perdure
Cet anniversaire a fait l'objet d'un livre commémoratif retraçant les trois décennies de redressement du centre-ville. Comme il s'agit d'un ouvrage de collection, il a été agrémenté de finitions métalliques, tant sur la couverture qu'à l'intérieur.
Fotografía: © Abracadabra / Carlos Varillas, Ismael López, Abraham Paredes, Karen Cabrera
Photography: © Abracadabra / Carlos Varillas, Ismael López, Abraham Paredes, Karen Cabrera
Photographie: © Abracadabra / Carlos Varillas, Ismael López, Abraham Paredes, Karen Cabrera