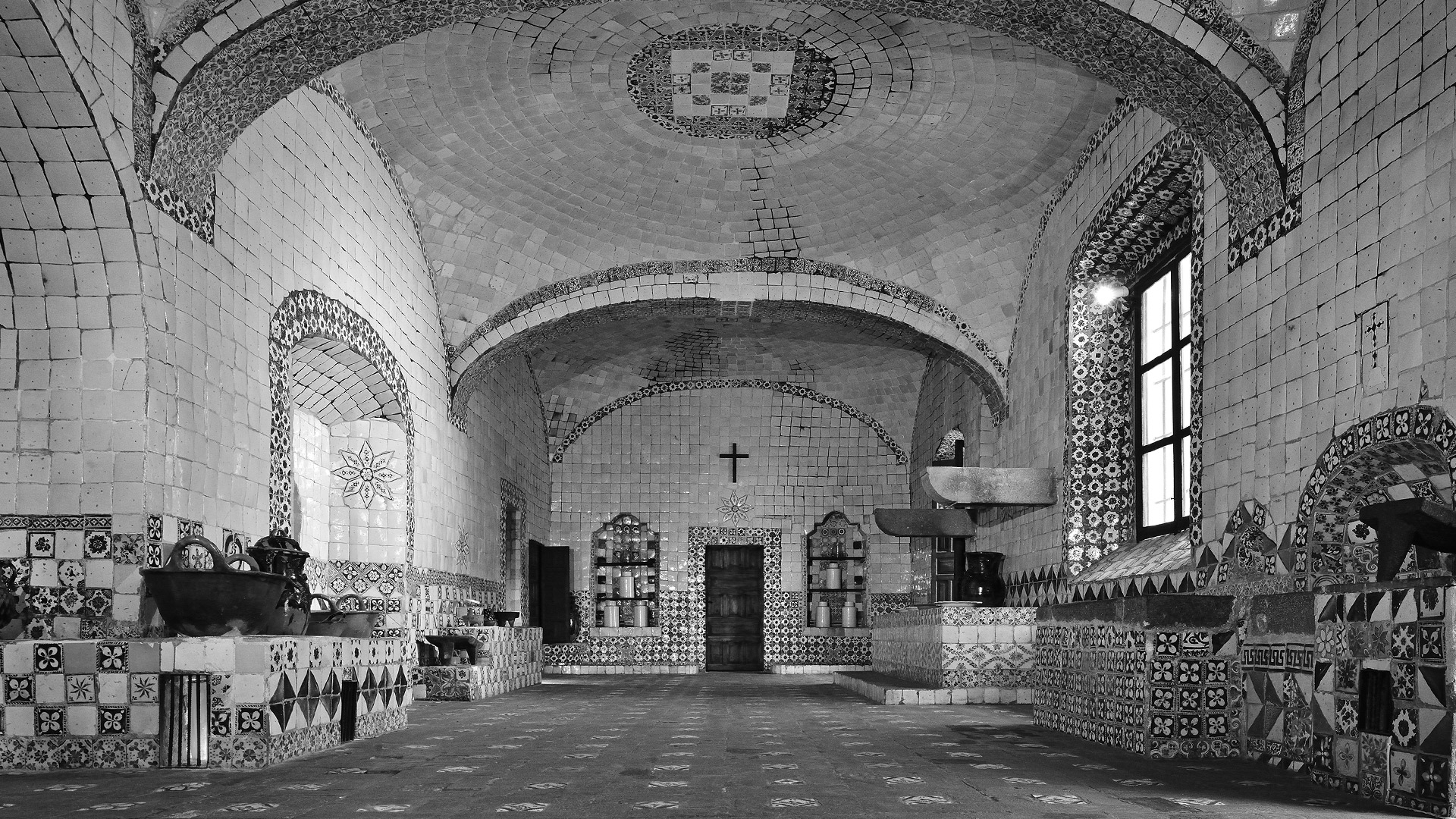 Puebla, México
Encuentro de los moles
Identidad y comunicación para el encuentro nacional de los chefs dedicados a la elaboración de los tradicionales moles mexicanos.
Puebla, México
Encuentro de los moles
Visual identity and communication for the national meeting of chefs dedicated to the elaboration of traditional Mexican moles.
Puebla, Mexique
Rencontre des moles
Identité et communication pour la réunion nationale des chefs consacrée à la préparation des moles mexicains traditionnels.
Complejidad y riqueza
de la tradición
El mole es un platillo icono de la gastronomía mexicana digno de reverencias y tributos, y en muchas comunidades se prepara manteniendo procesos, ingredientes y secretos familiares que forman parte de la riqueza de México. Encuentro de los Moles es un evento organizado por Mural de los Poblanos, un restaurante reconocido por preservar las recetas tradicionales. En mayo del 2022 varios invitados especiales se reunieron para proponer una nueva serie de platillos tornando al mole.
Complexity and richness
of tradition
Mole is an iconic, tribute-worthy, Mexican dish, and in many communities it is prepared while still maintaining processes, ingredients, and family secrets that are part of the cultural richness of Mexico. Encuentro de los Moles is an event organised by the Mural de los Poblanos, a restaurant renowned for preserving traditional recipes. In May 2022, several special guests gathered to propose alternative recipes for traditional mole.
La complexité et la richesse
de la tradition
Le mole est un plat emblématique de la gastronomie mexicaine, digne de respect et d'hommage. Dans de nombreuses communautés, il est préparé en conservant des procédés, des ingrédients et des secrets de famille qui font partie de la richesse du Mexique. Encuentro de los Moles est un événement organisé par Mural de los Poblanos, un restaurant réputé pour préserver les recettes traditionnelles. En mai 2022, plusieurs invités spéciaux se sont réunis pour proposer une nouvelle série de plats transformant le mole en un nouveau plat.
San Pascual Baylón, el patrono de las cocineras es el protagonista de la identidad visual del evento, acompañado con elementos ilustrativos característicos de la ciudad de Puebla y de los ingredientes principales de los moles, ya que mole es uno de los platillos más elaborados del patrimonio gastronómico mexicano.
San Pascual Baylón, the patron saint of cooks, is the protagonist of the event's visual identity, accompanied by the illustrated characteristic elements of the city of Puebla. As mole is one of the most elaborate dishes among the heritage of Mexican gastronomy, the proposal also includes some of its ingredients illustrated.
San Pascual Baylón, le saint patron des cuisiniers, est le protagoniste de l'identité visuelle de l'événement, accompagné d'éléments illustratifs caractéristiques de la ville de Puebla et des principaux ingrédients des moles, puisque le mole est l'un des plats les plus élaborés du patrimoine gastronomique mexicain.
Soluciones visuales
contemporáneas
El proyecto abarcó una serie de aplicaciones para la comunicación y la experiencia del evento. Se han diseñado los elementos de bienvenida, varias versiones del menú y otros elementos para los comensales así como el material para redes sociales.
Visual contemporary
solutions
The design challenges involved a number of communication applications and the event experience. They also included a set of materials to welcome the guests, several versions of the menu, and a wide range of applications for social networks.
Des solutions visuelles
contemporaines
Le projet comprenait une série d'applications pour la communication et l'expérience de l'événement. Des éléments de bienvenue, différentes versions du menu et d'autres éléments pour les convives ainsi que du matériel pour les médias sociaux ont été conçus.
Fotografía: © Abracadabra / Carlos Varillas, Karen Cabrera, Ángel Flores
Photography: © Abracadabra / Carlos Varillas, Karen Cabrera, Ángel Flores
Photographie: © Abracadabra / Carlos Varillas, Karen Cabrera, Ángel Flores